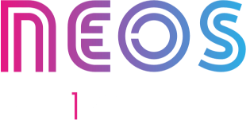 Putting claims

F1RST

At NEOS, we promise to support our customers during the most difficult times in their lives. We believe there's no better way of creating a new standard in life insurance than by delivering a great claims experience.

That's why we've created NEOS PR1ORITY. It's our dedicated claims
team, set up to ensure every customer who claims becomes our number one priority.
Big doesn't mean better. When it comes to claims, it's the focus, commitment and capacity of the claims team that counts.
To achieve this, management should be close to the customer, service should be prioritised and the claims team should be well resourced.
You can count on NEOS PR1ORITY because:
We're 100% focused on providing the best life insurance solutions for the Australian life insurance industry.
Our claims team is not distracted by direct or group claims and they're specialists in life insurance.
We're privately owned. So, our ability to invest in claims is never compromised by the demands of external shareholders.
Our senior leadership are hands on, keeping close to what matters to our customers when they make a claim.
We price sustainably, with realistic estimates of claims volumes, so our claims team won't be overwhelmed by unexpected claims volumes in future.
Claims managers make the difference between a great claims experience and a poor one.
This pivotal role requires a deep understanding of the product, medical terminology, rehabilitation treatments, superannuation laws and financial accounting. And it doesn't stop there. All claims are personal, so claims managers also need to be great communicators, empathetic, organised, diligent and have the ability to think and act on their feet. These skills are required to ensure claims are managed efficiently and with empathy.
NEOS PR1ORITY ensures you deal with the best claim managers:
We promote claims management as the highly skilled and rewarding career it is – this is key to attracting and retaining the best.
All our claims managers have a minimum of 10 years' relevant experience.
We reward our claims managers with high base salaries. Cutting expenses in claims departments is a false economy.
We match each claim with a manager who has experience that is directly relevant.
Our claims managers are empowered to make decisions to ensure every claim is processed as efficiently as possible. They're experts after all.
We recognise that it's often the little things that make up a great experience: like being able to speak to the same person each time you call, knowing your claim is progressing and having promises delivered on.
Feedback shows customers value having a single point of contact for the duration of their claim. They don't like being kept in the dark, being asked to repeat themselves or having to provide requirements more than once.
NEOS PR1ORITY puts reassurance at the heart of our service:
We provide a claims service, not a claims call centre. This means every claim is looked after by a single claims manager who has the skills to manage the claim from first contact, through the assessment process, to payment and rehabilitation.
We confirm whether the customer or their adviser will be the primary point of contact for the claim and we'll respect that.
We start with a detailed conversation with the customer and/or their adviser to explain the process and set realistic expectations upfront.
We'll contact the customer and/or their adviser regularly throughout the claim assessment process.
We easily exceed the service standards defined by the Life Insurance Code of Conduct (LICOP).
Behind every claim is an exceptional situation.
So, treating every customer as an individual and making common-sense decisions will go a long way to making their experience a good one.
The NEOS PR1ORITY claims process responds to the needs of each customer:
Our first step is to always understand the unique circumstances of the customer, so we can tailor the process according to their needs.
Our claims managers are empowered to make common-sense decisions to ensure every claim is processed as sensitively and efficiently as possible. If a process doesn't work for a customer, a different way will be found.
Some customers prefer to provide requirements over the phone, others prefer forms – we'll always seek to respect their choice.
We'll seek to pay claims on the day that most suits the customer.
Supported by

HEALTH F1RST

We can't change the circumstances that result in a claim. But we can make sure our customers receive the medical care and support they need.